Easton, Maryland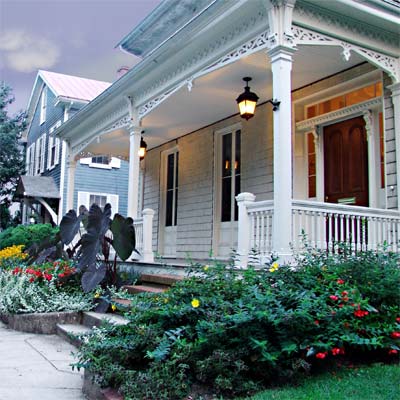 Hunter's Tavern at the Tidewater Inn
The Terrace at Hunter's Tavern
I hope you had a wonderful Memorial Day weekend! Mine was great. I got the opportunity to visit a new place, the

Eastern Shore of Maryland

. I loved my time on the Chesapeake and have way too many recommendations for one blog post, so I'll highlight my favorite spots in the next few weeks.
The first stop of our trip was brunch in

Easton, Maryland

at Hunter's Tavern, the restaurant at the The Tidewater Inn. (Fun Fact: The inn and tavern trace their roots back to 1712!) We sat on the terrace, which provided the ideal way to take in the charming sites and sounds of Easton. Our food was really good too. The chef is an an Eastern Shore native, which is always a selling point to me. I love when a hotel or restaurant has someone who really understands the local food culture and can prepare it at it's best. I would highly recommend the crab bisque as well as the eggs benedict topped with jumbo lump crab. The bloody mary was delicious and the perfect complement to our seafood brunch. If you don't make it in time for brunch, the mussels with saffron tomato sauce and ahi tuna are award winning--although I didn't try them myself.
After brunch, we were on our way to St. Michaels, so I didn't get as much time as I would've like to explore Easton. When I come back to the Eastern Shore next, I definitely plan on spending more time in this quaint town. Have you been to the Eastern Shore of Maryland? If so, did you have any favorite spots to share?