I've told you where to

stay

in St. Michaels, now onto the fun... where to play in St. Michaels!
It wasn't hard to pick the two stops that made it onto my "you have to do this/go here" list.
The first is St. Michaels' newest shop,

american holiday

. American holiday is my idea of the perfect shop to discover on vacation because it's not disgustingly themey but is true to place. In the case of St. Michaels, some shops border on nauseatingly nautical. American holiday, however, pays a rightful ode to the nautical roots of St. Michaels while pairing it with current furniture or an array of fun ikat pillows in nautical colors. The store's design is spot-on in my opinion. It's totally true to the vibe of St. Michaels but keeps it fresh all the while.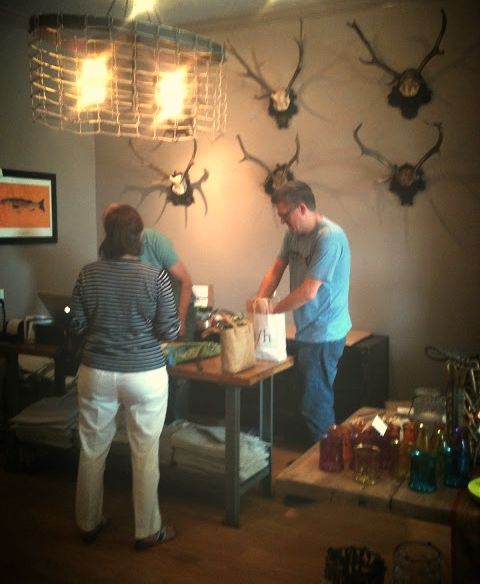 (please excuse the "iphoneography" above - just had to give you a visual of how amazing this store is)
If shopping isn't your gig on vaca (or should I say "not your significant other/children's gig"), not to worry... everyone will love the next recommendation. Chartering the sailboat Selina II was a favorite adventure of everyone in our group. Captain Iris was the perfect tour guide for the area--friendly, knowledgable, and entertaining. Seeing St. Michaels by sailboat was by far and away the most relaxing way to experience it.
bon weekend! -mrs.h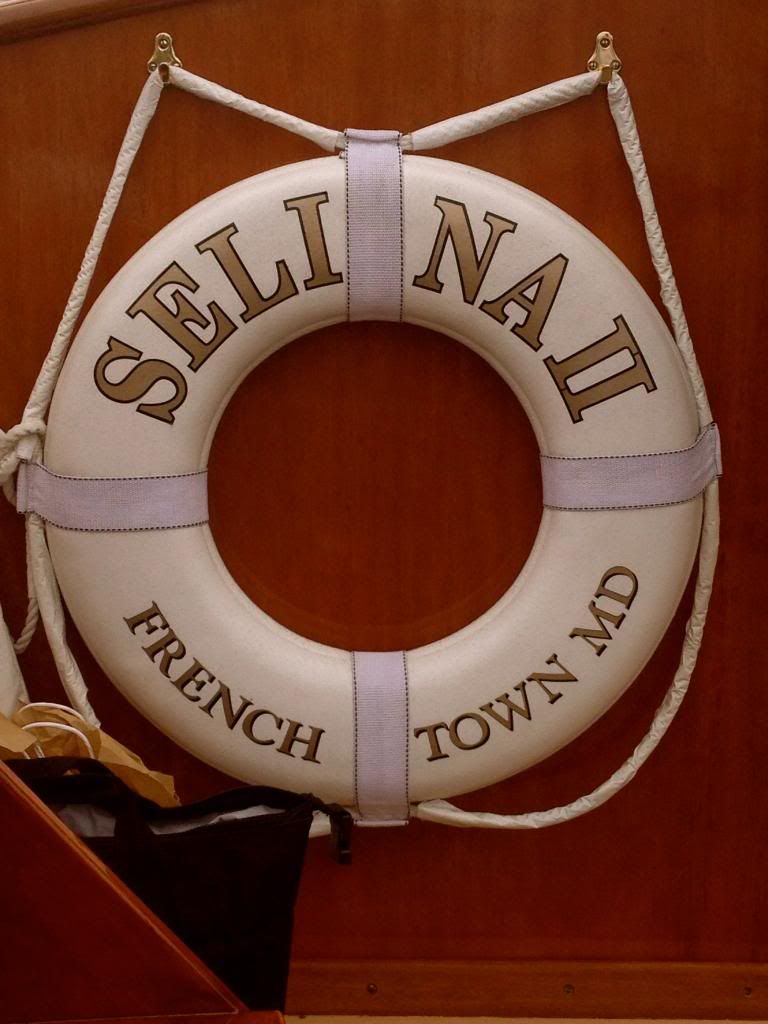 Fun fact: Captain Iris is actually the great-grandaughter of Selina II's orginal owners.
A boat we passed by while on the Selina.