Please don't snub your nose at me when I say that on our recent trip to France and the UK, I enjoyed the food in the UK the most. I realize I risk losing "hipster points" due to this admission.
Nonetheless, England and Scotland offered simple, yet delicious, gastronomic experiences that were well suited for our tastes and needs (i.e. our wallet). One of our favorites,

The Fountain

, was especially memorable. We both felt like we had stumbled upon a magazine in restaurant form.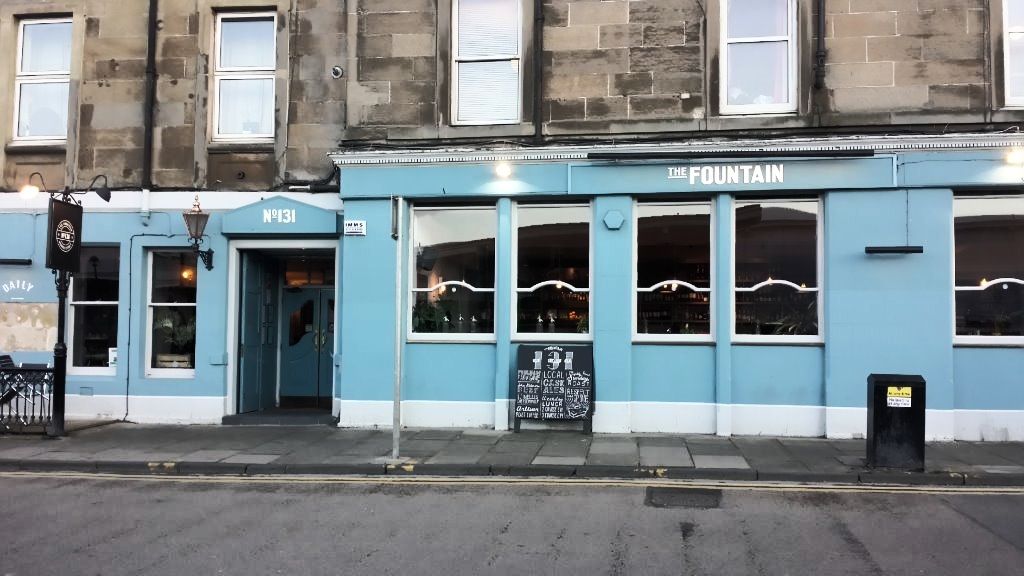 The gastro-pub's design was pleasantly fresh and not at all stuffy or frumpy. Likewise, the menu reflected this by taking traditional Scottish dishes and giving them a fresh twist.
I'm certainly no Master Cicerone (beer's answer to Sommeliers), but we both enjoyed our beverages of choice (a Tennets for me and Innis & Gunn for Mrs. H).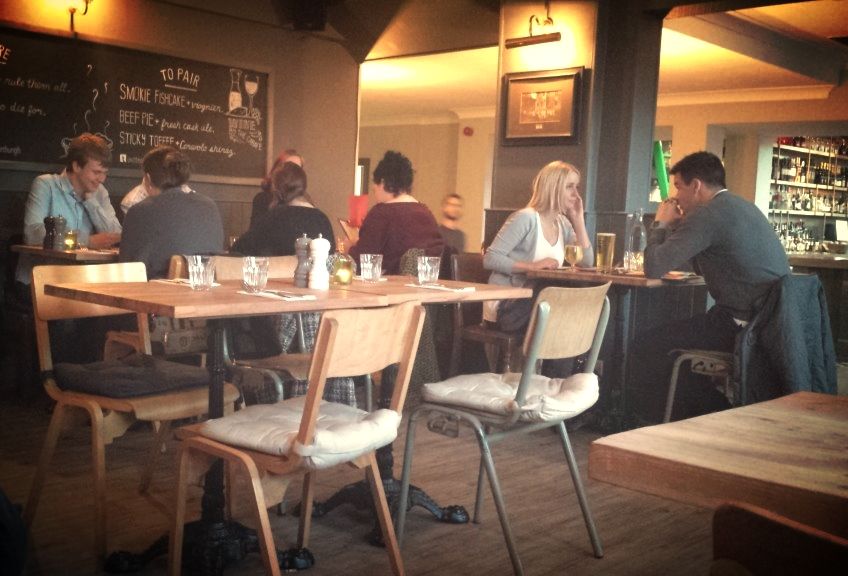 The Scottish really nailed it when focusing on fish & chips and meat pies (we ordered both at The Fountain). They are warm and hardy, which is exactly what you want after trouncing around the chilly countryside of Scotland in

Ruby

.
When we go back to Edinburgh next year, we will definitely be paying a visit to

The Fountain

.
-
mr.h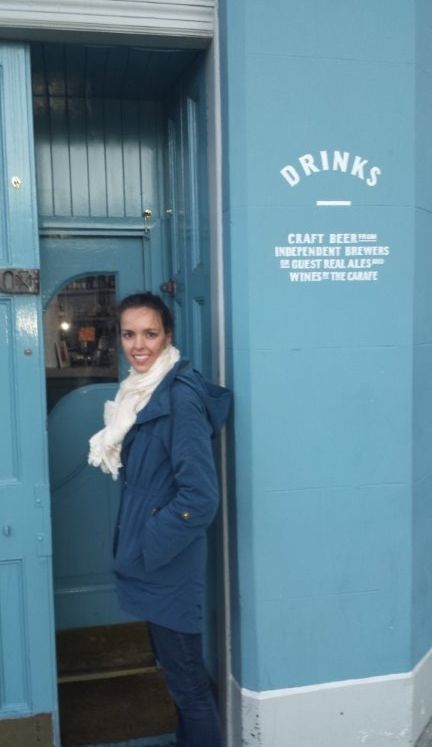 mr.
&
mrs.h's favorites at The Fountain:
➺
You can't go wrong with any of the Scottish beer on the menu
➺
Scottish beer battered haddock, thick chips, smashed peas & tartare sauce
➺
Braised shin of beef pie with chive mash
➺
Bread pudding